A fun activity to get my 4-year-old excited about dinnertime is getting him to help prepare the meal. One of our favorite, easy meals is Pizza Margherita, or pizza with fresh basil, tomatoes, and mozzarella.
I adapt this recipe from Giada de Laurentiis, using store-bought dough and skipping the cornmeal. My son adores rolling out the dough and adding the toppings, which are simple, fresh, and easy!
When it's time to eat, we add a small arugula salad and dinner is perfetto!
Buon Appetito!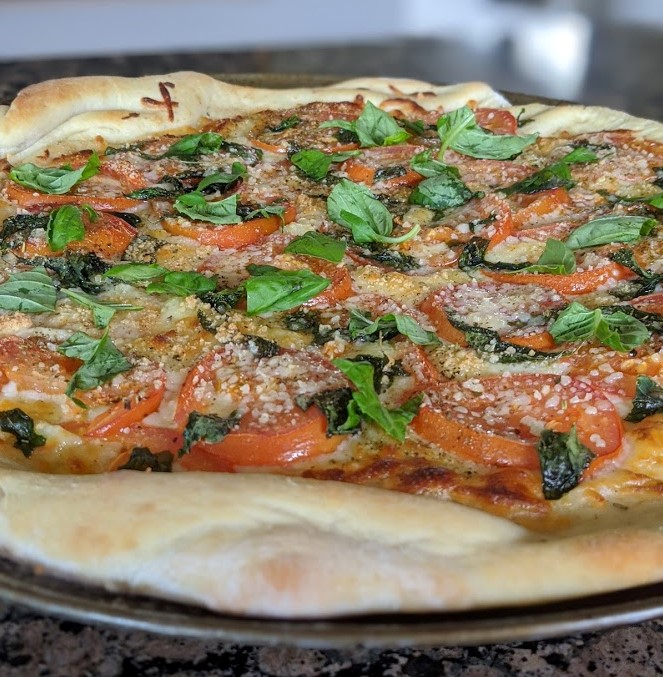 We also enjoy making this Caramelized Onion, Sausage, & Basil Pizza and this Pesto Pizza Toast as an appetizer is a hit at parties.
Remember parties? Sigh.
Share in the comments- what is your favorite pizza to make at home?