While eating out is fun, it's also getting more expensive, and lately, I've found the service and food quality to be poorer than usual. To spice things up, I've been exploring new recipes at home to make it feel like we're dining out while dining in!
Here are a few recipes from around the web that we've recently enjoyed:
Breakfast
Don't laugh, but there was an easy recipe in HGTV magazine for Bacon Cinnamon Sticky Buns (pictured above) using refrigerated biscuits so I had to give it a try. While I couldn't find the exact recipe, this recipe on food.com is pretty spot on.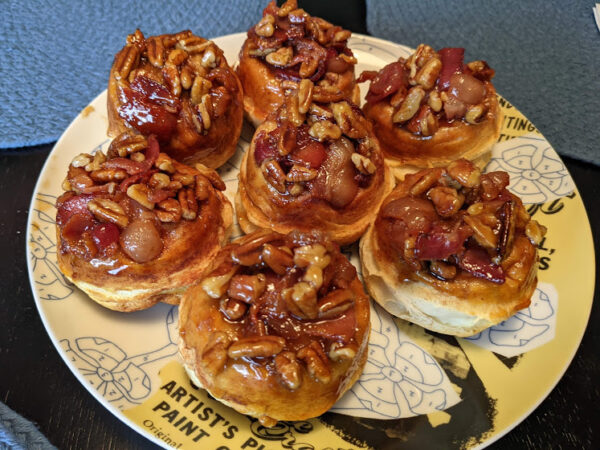 There were decadent, to say the least, and very easy to make. Paired with a fresh cup of fruit, these sticky buns are perfect for a fun weekend breakfast!
Lunch
If you're looking for a quick pasta-based meal, this Browned Butter Tortellini is easy and delicious! Thanks to the fun-shaped pasta (I sometimes swap sausage or meat tortellini in place of the cheese) and peas (my son LOVES peas!) this is a fun lunch or brunch addition!
Dinner 
This Ground Beef Pepper Skillet recipe is an easy weeknight meal that features fresh ingredients and is kid-friendly. I have found that swapping tomato sauce for the tomato paste, increasing the rice to 1.5 cups, and using shredded Gouda in place of the shredded cheddar offers a more flavorful impact. 
We recently had friends over for dinner and I made this Turkey Taco Bake. It was a hit thanks to its flavorful ingredients and was easy to assemble and pop in the oven. Paired with guacamole and pico de gallo, this casserole is filling and fun to serve!
Dessert
For a fun, seasonal dessert, a Lemon Bundt Cake is often a crowd pleaser and easy to present with style!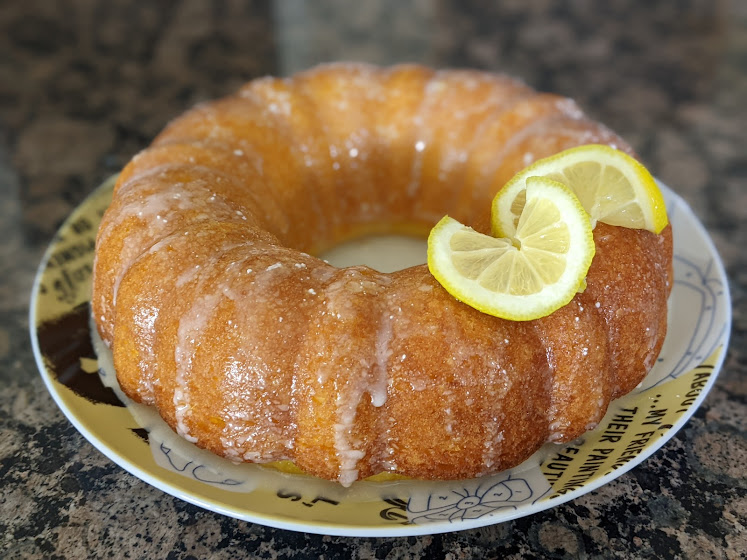 What are your favorite quick and easy meals for dining in?