One of my goals for spring and summer is to create a collection of chic earrings and bracelets that I can throw on to finish an outfit.
My first & favorite creation thus far is these Lava Rock Drop Earrings. Four ball-shaped lava stone beads perched on a nickel-free v-wire. They're simple, but make a statement, and I love the earthy vibe of the lava rock next to the silver plating.

Also, while they may look heavy, lava rock is deceptively lightweight, allowing these drop earrings to hang easily and comfortably.
They are the perfect accompaniment for a blouse and jeans or a simple dark hued floral dress- both staples of my closet.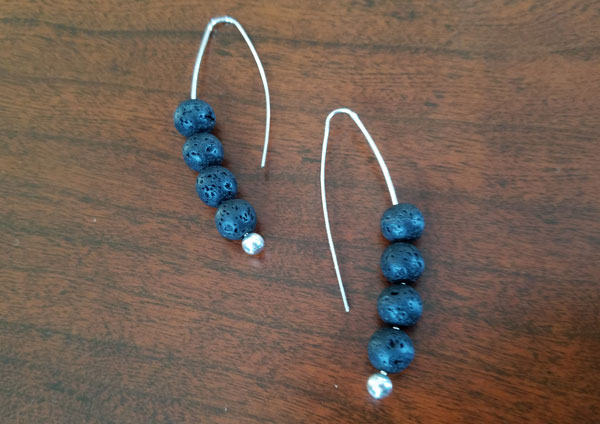 Next up? A few pairs of drop earrings created with sea glass.